Phone (419)878-8156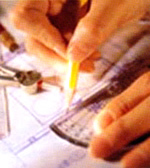 The contemporary engineer thinks in terms of investment casting.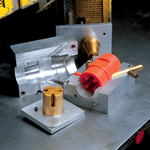 First, we create a suitable mold for producing a wax pattern to close tolerances. Under pressure, we inject molten wax into the mold cavity.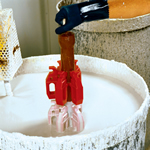 We then mount these wax patterns with appropriate gates and runners and dip the wax pattern into slurry of investment ceramic investment material and allow it to harden. We repeat this until a tough shell is formed.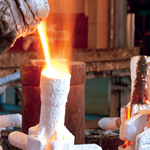 We then remove the wax form the pattern material by heating the ceramic mold in a high-temperature furnace. The material is lost. Next pour molten metal into the ceramic mold.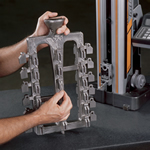 After solidification, the metal parts are removed from the investment material. Each lot is inspected for quality to insure complete satisfaction. The final product is an intricate lost wax investment casting with close dimensional accuracy, sound structure, and fine surface finish.
Home | Rimer Advantages | About Us | Advantages of Investment Casting | How It Works | Savings
Technical Information | Tolerances | Design | Alloys | Secondary Operations | Tool Shop | Machine Shop
Gallery | Contact Us | Latest News | Site Map